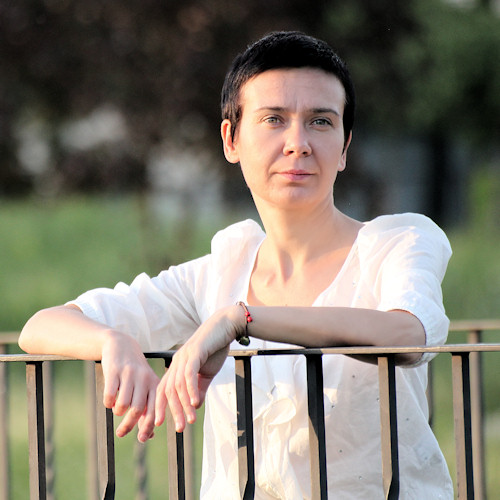 Tatiana Stachak
Guitarist, composer and educator. Tatiana Stachak graduated from the Wrocław Academy of Music, in the class of Prof. Piotr Zaleski. She has won national and international guitar competitions, including 1st place at the National Guitar Competition in Konin (Poland, 1990), 2nd place at the International Guitar Competition in Frosinone (Italy, 1991) and 2nd place at the International Guitar Competition in Ingenio (Spain, 1995). In the years 1998-2005 she wrote articles on guitar literature and teaching methodology for the music magazine Świat Gitary.
Whilst still a student at the Academy of Music, she directed her interest toward the education of young children. Her experience in working with children has led to the publication of numerous educational titles for beginner and intermediate guitarists. EUTERPE has published Stachak's series of duets Uczeń i Nauczyciel [Pupil and Teacher] (vol. 1-3), her collection of miniatures Zaproszenie do walca [Invitation to the Waltz], two collections of carols - Pierwsza gwiazdka z gitarą [The Christmas Eve Star with the Guitar] and W dzień Bożego Narodzenia [In the Day of Christmas] - and, with Mirosław Drożdżowski, the publication Solo & Duo. Her textbooks Gitara pierwsza klasa [First Class Guitar] and Gitara ekstra klasa [Extra Class Guitar] have become a permanent fixture in the canon of music education in Poland, whilst gaining ever more recognition abroad. Stachak is also co-author of the series of textbooks for ear and rhythm training Nasza muzyka [Our Music] (vol. 1-6) and Nowy solfeż [New Solfeggio], prepared together with Ilona Tomera-Chmiel and Lidia Florek.
She is currently actively engaged in educational activities; giving lectures and workshops in music schools, guitar courses and at festivals, and promoting her methods of teaching.
"Carmen – Tango Waltz" in ABRSM Guitar exam syllabus

2018-04-03

---

Associated Board of the Royal Schools of Music supports high-quality music-making and learning around the world. The world's leading provider of music exams, offering assessments to over 600.000 candidates in over 90 countries every year. ABRSM is also one of the largest music publishers of the pedagogical literature.

We are pleased to inform you that one of the guitar pieces by Tatiana Stachak "Carmen – Tango Waltz" from the collection "Invitation to the Waltz" has been selected to a new guitar exam syllabus and will be published in ABRSM Guitar Exam Pieces 2019, Grade 5.

New book by Tatiana Stachak

Piece by Tatiana Stachak in Trinity College syllabus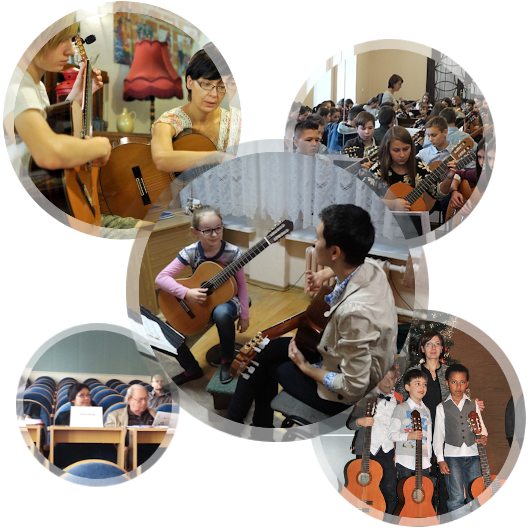 WORKSHOPS AND LECTURES
---
workshops at music schools and at guitar festivals and courses
Tatiana Stachak's lessons for guitar class students and her lectures and master classes held as part of guitar courses and festivals have for years enjoyed great popularity.
---

---
private lessons in Kraków
Both beginners and advanced guitarists can develop their guitar-playing skills under the professional direction of Tatiana Stachak with individual lessons in Kraków. In these lessons, modern methods and teaching materials are used, including the textbooks for beginners and intermediates First Class Guitar and Extra Class Guitar (publications approved for school use by the Polish Minister of Culture and National Heritage). The varied repertoire is tailored to students of all ages and of varied musical interests and skill levels.